Pegasus Tech Menu:
Let Pegasus Technologies Help You
with all your RF and Wireless Needs.
We specialize in providing innovative engineering solutions for today's RF, wireless and Spread Spectrum needs, using state of the art technology and award-winning design and development expertise, concepts and techniques. Let us put the power of digital spread spectrum technology to work for you! We can:


Expertise in Cyclotron Controllers. We have significant experience in designing and producing a variety of High Frequency (HF) and Very High Frequency (VHF) cyclotron driver amplifiers. For more information, see our cyclotron controller page.

RF Modules and Accessories Available! We have a variety of RF modules and accessories for sale. These modules can be used to speed up the process of taking your product wireless. We specialize in small form factor, microprocessor-controlled, low power modules that are customizable to fit a wide range of applications.

TI Developer's Network. We are proud to be a member of the Texas Instruments' Low Power RF developer's network.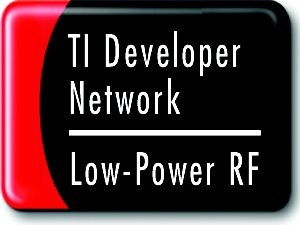 Design Bureau Listings. Pegasus Technologies, in conjunction with our subsidiary Design Sources, is listed as an EMA Design Automation Service Bureau using Cadence Allegro Design Software.

We are also listed as an Altium Service Bureau using the latest Altium Designer PCB design software with the Extended Feature Set. This service is also offered in conjunction with Design Sources.





Partnerships. We maintain partnership arrangements with several different companies. Working together on selected projects strongly enhances the capabilities we can offer!







Spread Spectrum Scene Online. Pegasus Technologies is proud to be the Managing Editor for Spread Spectrum Scene Online. SSS Online is a premier resource for engineers, students, and laymen who want to know more about the fascinating world of spread spectrum, RF, wireless, and advanced digital FPGA design. We also maintain an extensive website presence for Pegasus Technologies on the sss-mag.com domain.



Call us today and see how we can help you with your wireless needs with a minimum of fuss. Our phone number is 865-717-9339 x 201, or send us an email at .




Tel: 865-717-9339 || FAX: 865-717-9904 || E-Mail: Pegasus Technologies Contacts
Pegasus Technologies, Inc. is a Tennessee Corporation.
This site copyright © 2000 - 2015 by Pegasus Technologies, Inc. All rights reserved.
Revised 6/18/15