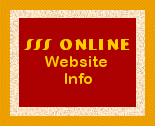 SSS Online is your RF, Wireless, and SS Source!





Topical Menus:




Leave a Comment
Sign our Guestbook
Spread Spectrum Scene
Alphabetical Index Page
With the improvement in search tools, SSS Online has discontinued our rather clunky keyword indexing system. Use the Google box below to search for a subject on our site. You can use any combination of words up to 255 characters. Separate search terms with commas, and put quotes around multiword terms. You can also search Google's directory or the Web by checking the appropriate radio button below.

This site is managed by:

Pegasus Menu
Contact Us

Tel: 865-717-9339 || FAX: 865-717-9904 || E-Mail:
This site © 1995-2008 by SSS Online, Inc. . All rights reserved.
Revised October 30, 2008