SSS Online is Your SS, RF & Wireless E-zine!

Topical Menus:
This site is managed by:

Pegasus Menu
Contact Us
Search SSS-Mag

Custom Search
Leave a Comment
Sign our Guestbook
Spread Spectrum Scene
"EXPLORER" Menu Page
| | |
| --- | --- |
| | Click on a Topic at left or choose a subject from the box below, which covers a range of pages you might otherwise miss: |
Support The Publication of SSS Online by Visiting our Sponsors: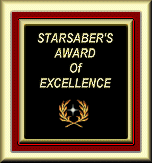 CLICK HERE to View Our WEB Site Awards

Tel: 865-717-9339 || FAX: 865-717-9904 || E-Mail:
This site © 1995-2009 by SSS Online, Inc. . All rights reserved.
Revised February 27, 2009